From NOLA.com:
Big Freedia's new 'Rona Rona' track is more contagious than the disease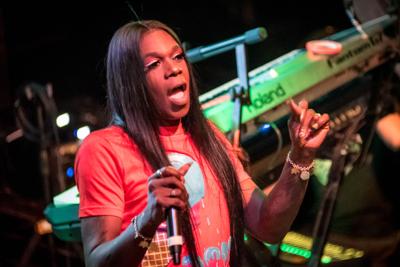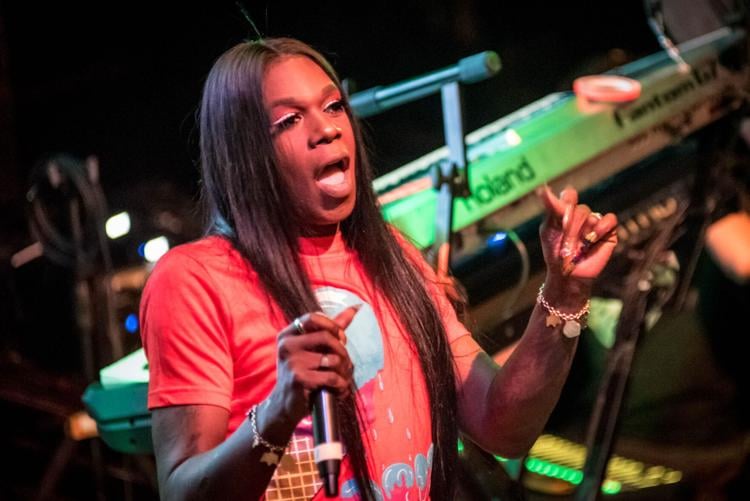 New Orleans' Queen Diva herself Big Freedia ain't havin' it when it comes to the 'rona, and she's dropped a new track to remind y'all to mask up even when you're hands down.
In her buoyant new track "Rona Rona," the bounce queen delivers essential public service announcements, rapping "You gotta wash your hands/ Stay at home/ germs everywhere/ g-g-g-g-g-germs everywhere" while twerking her way across town, from the lakefront to a playground to a Superdome ramp.
Freedia first appears in the video in the form of a '90s TV anchor — perhaps a nod to the glory days of people trusting news reporters, as well as the era from whence the bounce genre began. And then she drops some harsh truth bombs — and dropping down low — with "This virus is vile, y'all, this is serious, people" before launching into rapping an incredibly catchy new tune that warns of the ongoing dangers of COVID-19.
The New Orleans native artist partnered with Community Organized Relief Effort (CORE), founded by Sean Penn and Ann Lee, to promote contact tracing and quarantine services that are primarily focused on serving vulnerable communities, including low-income people of color. As part of the organization's national relief effort, CORE has been operating in New Orleans in partnership with Mayor LaToya Cantrell and the City of New Orleans Health Department since May. Sadly, the mayor and Dr. Jennifer Avegno are not featured in the music video.
But the inspiring cinematics, directed by Alexander Le'jo, also feature the Queen Diva shaking with a team of masked backup dancers, asking the essential questions that we should all be asking each other: "What's the swab say? Are ya OK?"
While we've been told for months that we are safest at home, hearing Big Freedia say it — as she twerks in her own kitchen while spraying cleaning solution and rapping, "Clorox, Clorox, Clorox" has never made an essential public service announcement seem like so much fun. But while the new track supplies us with a bit of levity during a rough time, there is of course a more serious element to it, as the artist seeks to reach out to those who have been disproportionately impacted by the virus.
"When [CORE] asked me to make a song, I was fully on board," she said in a statement. "Many people in my community work as essential workers and are at high risk for getting sick. Anything I can do to spread the word about testing and best practices for COVID, I'm down to do."
In other music news with a message, Stevie Wonder also debuted new tracks this week, after departing from Motown Records after nearly 60 years and launching his new label, So What The Fuss Music. The legend has been particularly vocal for the past few months regarding the Black Lives Matter and antiviolence movements. "Where Is Our Love," a collaboration with Austin blues artist Gary Clark Jr., is a response to "all of the confusion and all of the hate" and proceeds benefit Feeding America, a nationwide nonprofit network of food banks.
The song "Can't Put It in The Hands of Fate" meanwhile features a classic gogo style beat, a not so subtle call back to the fight over Chocolate City's homegrown musical style that erupted last year, as well as rhymes from Rapsody, Cordae, Chika& and Busta Rhymes, and is also a response to the current political climate. With blunt lines like "You say that you believe in all lives matter I say, I don't believe the fuck you do," the song is a blistering indictment of white America's response to the epidemic of police violence against Black Americans.