the most qualified guides for the BEST New Orleans tours
Entertaining & Educating Travelers since 1995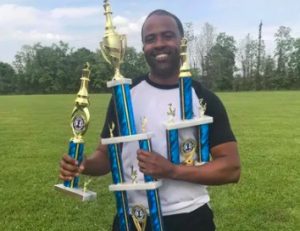 Kendric Perkins was born and raised in the city of New Orleans. In 1998, he enlisted in the Marine Corp where he would serve 5 years before being honorably discharged in 2003. The following year he enrolled at the University of New Orleans where he would major in History with a focus on New Orleans, Louisiana and Latin American History. He has worked as a tour guide officially since 2016, and he currently works full-time as the Education Specialist at the Historic New Orleans Collection. Kendric is an award-winning chess coach (pictured here with chess tournament awards). His favorite tours to give are on the life of New Orleans chess prodigy, Paul Morphy.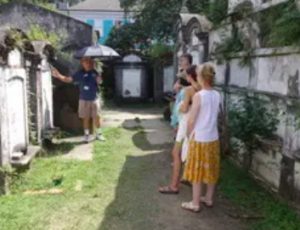 Dave Roberts is a New Orleans native and has been doing tours for Historic New Orleans Tours since 1996. After graduating from Loyola University, he completed the MBA program at the University of New Orleans. In 1974, he went back to work at Loyola University as the Director of Student Finance. He worked there for a number of years full-time and part-time, when he started doing tours in 1996. Dave was flooded out by Hurricane Katrina and temporarily moved to San Diego, but rebuilt and moved back to his Lakeview home. He generally does the Garden District and French Quarter tours but also enjoys the Music and Literary tours.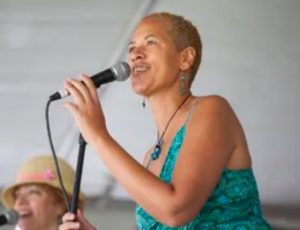 Margie Perez is a Singer/Songwriter who fell madly in love with New Orleans on her first visit 25 years ago. It took her 10 years to move to the Crescent City, but now she's here to stay. She sings her own blend of Funk, Blues, and Latin music with a New Orleans touch, performing at the New Orleans Jazz & Heritage Festival, French Quarter Festival, Bayou Boogaloo, and many more. You can catch her singing at various music venues around town such as Tipitinas, The Maple Leaf, and at many clubs on Frenchmen Street.
A history buff since her DC days, she had a desire to learn all about the unique cast of characters that have weaved the colorful tapestry that is Louisiana, and add to that, her passion for New Orleans music. After years of showing off her adopted home to friends and family, she made the leap to become a tour guide. She hopes that after taking her tour, you will start a mad love affair of your own with New Orleans and everything the city has to offer.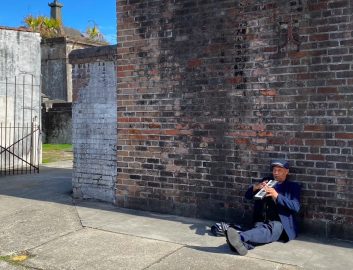 David Higgins is a native of New York City where he was born in Bellevue Hospital. His family moved to Los Angeles due to his father Billy Higgins' career as the most recorded post-World War Two jazz drummer. Some of his collaborators included Sonny Rollins, Art Blakey, John Coltrane, Thelonious Monk, and Herbie Hancock. David returned to New York where he received two Masters Degrees, one in Education and one in Education Counseling. He taught high school for 10 years in the Sugar Hill section of Harlem and taught English at Assumption University in Thailand. David is an experienced stand up comedian and a writer of short stories. He is currently writing a book about his father. David is a self-taught musician whose instruments include the melodeon and harmonica. He is a music composer whose themes include several aspects of Louisiana history.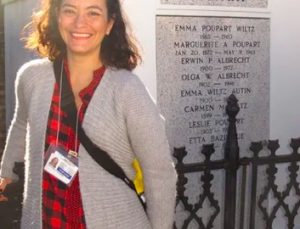 Claudine Vallieres hails from Montreal, Canada, where she earned a PhD in Anthropology specializing in Archaeology. Since earning her degree she has taught Anthropology at universities in Indiana, Florida and finally Louisiana, which became her home and where she currently teaches at Southeastern Louisiana University. Her love of teaching about culture and history translates seamlessly into giving guided tours of New Orleans. Claudine is fluent in French, English, and Spanish.
Dave Thomas has been a tour guide since April of 2011. He has experience with and loves doing a variety of walking tours (French Quarter, Garden District, food, cocktail, cemeteries, …) and select specialty tours. He also has extensive experience with a number of different cities (bus) tours and acts as a Tour Manager/Leader for several group tours each year.
His particular interest and specialty is music history. He has designed music history tours for a number of different companies, teaches New Orleans jazz history at the Delgado tour guide class, and is the primary trainer for the local Tauck guides on their Ken Burns Jazz Journey tours in New Orleans. Dave is also a traditional jazz drummer and instructor.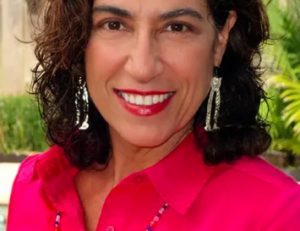 Niji Rinaldi's passions include the arts, the environment, history and culture. Originally from Puerto Rico, Niji moved to New Orleans in the early eighties to attend university. Niji fell in love with New Orleans immediately after she began to notice its similarities to her home town- the architecture, food, music, carnival, festivals, the general attitude and way of being. Niji is an accomplished photographer specializing in New Orleans culture.
Following two college degrees, various certificates, and 35 years later, Niji has come full circle. She became a licensed New Orleans tour guide five years ago and today continues to explore New Orleans history and loves to share her knowledge with people. Niji is bilingual and can give tours in English and Spanish.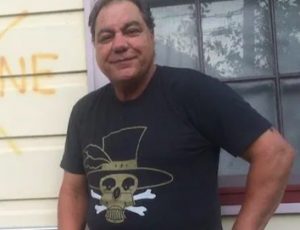 Tony or Anthony (it's pronounced "AntKnee" in New Orleans) was born in Italy but raised in the French Quarter and is a professional tour guide intent on providing accurate information regarding the historical nuances of the City of New Orleans and Southeast Louisiana. He is bilingual, fluent in Italian and American English. Tony is also a seasoned actor of screen and stage. With years of experience and excellent reviews, he is poised to conduct well-informed tours of Cemetery/Voodoo, French Quarter, Scandalous Cocktail Hour, Haunted, City, and Music Tours. One of his online reviews reads: "Great guide made all the difference."
"I learned a great deal in 2 hours about the history of New Orleans, funeral practices, medical practices of the past and religious and spiritual history of the City. Our guide, Tony, was amazing and as I eavesdropped on a few other tours as they went by, I could tell that we were getting a much better tour than others. We did this tour early in our visit to New Orleans, and it informed us throughout our stay." (Visited May 2016)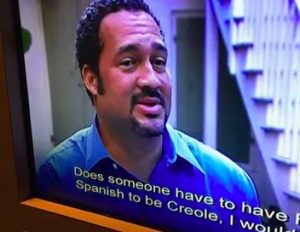 Greg Osborn is a Southern California native with deep roots in Colonial Louisiana. He has a B.A. from Stanford University in Anthropology: Social Sciences and studied a year at the Universidade de São Paulo, in São Paulo, Brazil. In August of 1991, he moved to New Orleans to work with Dr. Gwendolyn Midlo Hall and Ulysse Ricard on the ground-breaking NEH project "Africans in Colonial Louisiana" documenting and data-basing Louisiana's African and African descended free and enslaved populations. He has worked at the Historic New Orleans Collection, the Amistad Research Center, Louisiana Jazz and Heritage Festival, Xavier University and the Louisiana State Museum. Since July 1, 1996, he has worked at New Orleans Public Library, primarily in the Louisiana and City Archives Division as a Library Associate. Greg's extensive background in research informs his views and opinions on Louisiana's Ethnic History, Slavery, and Cultural Formation. Greg has given numerous talks on African Americans, Free People of Color, Louisiana genealogy, Louisiana's Free People of Color Population and Creole History and Culture; he has been a licensed tour guide since 1996.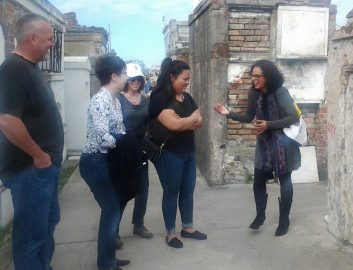 Dianne Gumbo Marie Honore' is a native New Orleanian who's been a tour guide since the early 1990s. Her family owned and operated a Creole restaurant in Treme for over 50 years where she honed her cooking skills. She attended school in the French Quarter at St. Louis Cathedral Academy and later obtained her nursing degree while working as a tour guide. She participates in many local festivals as an entertainer and educator. She gives presentations, makes crafts specific to Louisiana history, and is a strong supporter of local culture. Dianne is the recipient of the Louisiana Creole Research Associations award for truthful historical storytelling. She is the founder of The Black Storyville Baby Dolls whose traditions date back to 1912 and The Amazons Benevolent Society who supports those in need in the community.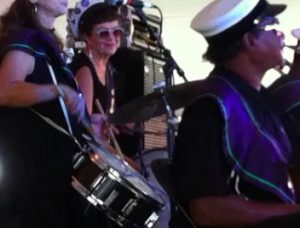 Nita Hemeter was a Medical Technologist in Microbiology for 30 plus years. She became a tour guide in 2009 and has really enjoyed learning the history of New Orleans and meeting people from around the world. Now semi-retired she plays in two Traditional Jazz Bands, Some Like it Hot and Sweet Substitute Jazz Band. Some Like it Hot performs every Sunday at the Buffa's Jazz Brunch from 10:30 am till 2 pm. She spends her free time as a volunteer cat trapper, trapping, neutering and returning feral cats to their care-givers. Spay and Neuter your pets, please! There are too many dogs and cats who end up in shelters.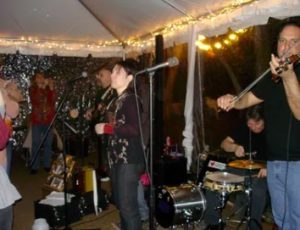 While growing up in New Orleans, Anna Gonzalez was exposed to the music, art and wonderful cuisine of the French Quarter. During high school, she played her flute in the Mardi Gras marching bands, a quintessential New Orleans experience. "After marching in a parade you're exhausted, but the adrenalin rush goes on for hours," she explains. Anna attended Delgado College in New Orleans and sang in the college jazz band. Later she lived in Europe for five years where she earned her living working for a London art dealer and working as a session/jazz vocalist. In 2010 Anna returned home to Louisiana to study history at the University of New Orleans. She is pursuing a Masters in History, writing a dissertation on legendary New Orleans artist Enrique Alferez.
Anna's historic interests include French and Spanish Creole culture, New Orleans Jazz, architecture, cemeteries, culinary history and artists of New Orleans. Anna is also a painter who loves to depict the architecture and wetlands of Louisiana. When she is not giving historic tours she can sometimes be found painting on Jackson Square in the French Quarter. Her tours include French Quarter, Garden District, Music, Culinary History, City, Scandalous Cocktail, Plantation, and Saint Louis Cemetery No. 1.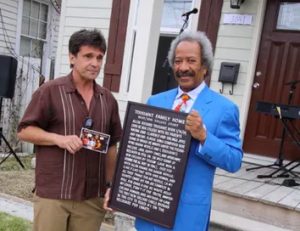 Robert Florence first researched Louisiana history while doing genealogy on his family, which brought him into the historic cemeteries. He is the author of two books on New Orleans cemeteries, a subject about which he has curated several museum exhibits. He co-founded a preservation group which has restored several historic tombs, including the New Orleans Musicians Tomb, which offers free burial to musicians and which Rob administrates. After saving the inscription tablet from the Homer Plessy tomb which he restored for the 100th anniversary of Plessy v. Ferguson, he, with Keith Plessy created a permanent Plessy v. Ferguson exhibit in the Sala Capitular, the room in the Cabildo where the landmark case was first heard.
He first interpreted the region's cultural history in an organized way as a Jean Lafitte National Park ranger and is currently writing a book on the Garden District. He is a produced playwright of works that deal with New Orleans true stories ranging from Civil War Captain Andre Cailloux to Ernie K-Doe to Hurricane Katrina. He is the Dramatists Guild's first Gulf Coast Regional Representative and has taught playwriting at Tulane University and the University of New Orleans. Rob's documentary ZACK AND ADDIE won honors worldwide and he is currently working on a film about Cosimo Matassa's recording studios. He has produced many markers for historic buildings and tombs, starting with Danny Barker's birthplace, and he was also an honorary pallbearer at both Blue Lu and Danny Barker's funerals.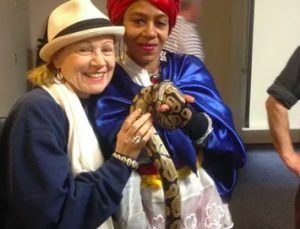 Ina J. Fandrich holds a Ph.D. (1994) from Temple University, Philadelphia, where she graduated with a lengthy thesis on New Orleans legendary Voodoo Queen Marie Laveau. It was the first historical study on Laveau and served as proof that the great Voodoo leader was not only the powerful and charismatic key character of endless New Orleans urban legends but also an amazing real-life historical person that left a considerable paper trail of documents behind. Born free into an influential middle-class family of free people of color she was an anomaly in Anglo-Protestant America, but as a proud free woman of color of means, she was typical for New Orleans Creole history. Dr. Fandrich is the author of The Mysterious Voodoo Queen, Marie Laveaux: A Study of Powerful Female Leadership in Nineteenth-Century New Orleans (Routledge, 2005) now also available as an e-book with the University of Louisiana Press at Lafayette. She has lectured on Marie Laveau and New Orleans unique Creole history and culture nationally as well as internationally.
Dr. Fandrich grew up in Europe and speaks fluent German and French. She has taught at universities throughout the United States, including Rutgers, Swarthmore College and Louisiana State University for 20 years and considers New Orleans home. After hurricane Katrina devastated the city in 2005, she decided to stay there working mainly as a licensed tour guide and independent consultant. In 2011 she also served as Curator of Collections at the New Orleans African American Museum, where she contributed to ten exhibitions. She loves to show the beautiful city of New Orleans in all its tragedy and glory to people from all walks of life and has been a tour guide for Historic New Orleans Tours since 2007.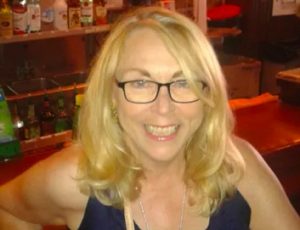 A native of Burgundy, France, of Dutch and French descent. Denise Dijkstra has been a tour guide for 25 years. She has toured the American West, North, and South discovering its wonders as an over the road tour guide for most of her career. She specializes in Louisiana's diversified historic culture and delights in and favors New Orleans' mystical side in her storytelling which covers an array of topics. Some of her favorite stories are about ghosts, vampires, voodoo, cemeteries and local New Orleans characters. Denise conducts both French and English language tours.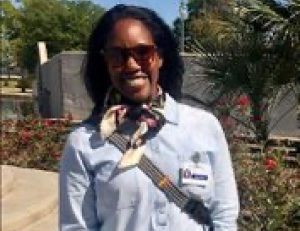 Andrea Hartman was born in Northern California and moved to New Orleans after visiting the city in August of 2000. At the time, she was studying American History as an undergraduate at the University of California, Berkeley. After falling in love with New Orleans' artistic, musical, and cultural scene as well as the iconic architecture of the city, she returned to Berkeley to complete her final semester before acquiring her Bachelor's Degree in December 2000. By February 2001, Hartman was calling New Orleans home.
Hartman completed her Master's Degree in Sociology from Tulane University in 2005 writing a thesis that focused on the effects of legalized gambling on Louisiana residents. Due to the unfortunate circumstances surrounding Hurricane Katrina, Hartman had to move to New York City for a short time and found work teaching a course called Race, Ethnicity, and Immigration in Urban America at Columbia University's Barnard College, but returned to Tulane University shortly thereafter to begin teaching Urban Sociology.
While teaching at Tulane, she produced a film called Quincy & Althea in 2006, a film about a Hurricane Katrina evacuees couple returning to New Orleans to get a divorce. Recently, in 2018, she consulted for a German-based travel documentary television show called Grenzenlos – Die Welt Entdecken, which roughly translates to Without Borders – Discover the World. A German film crew visited New Orleans and this 44-minute travel segment covered much of what New Orleans has to offer including our great food, wonderful musical scene, and street-level celebrations. A portion of the film was shot Lafayette Cemetery #1 in the Garden District with Robert Florence.
Hartman has a number of loves and pastimes including traveling the world to scuba dive. Her love of food led her to become voted Central Illinois' Top Home Heart Healthy Chef in 2012 while living in the Midwest. She loves being a Cemetery and Voodoo guide and loves to continue learning the history of the city she loves the most.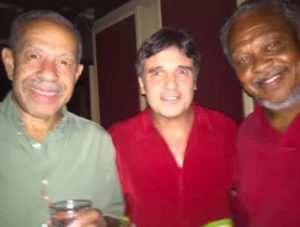 Milton Carr was born and raised in New Orleans. His family has been involved in the culture of New Orleans since before he was born, particularly in the Social Aid and Pleasure Clubs and the Black Indians of New Orleans. He has been interested in history since he was a youngster. Milton worked as a roadie for many of his younger years, meeting many of our New Orleans musicians before they were famous (including Deacon John Moore, Art & Cyrille Neville, and Allen Toussaint), making many lifelong friendships and gathering many great stories. Milton is a Lower 9th Ward resident and played football at St. Augustine High School in New Orleans and Mesa College in San Diego. He took the New Orleans history professional tour guide course at Delgado Community College and became a licensed guide in 2001. Milton is currently the president of Tour Professionals of Greater New Orleans. He prides himself in being a story teller and considers his knowledge of the various New Orleans cultures as his strong point.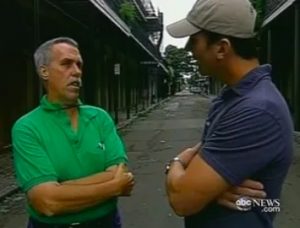 Randy Bibb gave his first tour of the French Quarter in 1988 and has been a volunteer for the New Orleans City Archives since 1996. Much of his work is available online on the New Orleans Public Library website at http://nutrias.org/spec/speclist.htm. Having received his Tour Guide License through the Friends Of The Cabildo in 2004, Historic New Orleans Tours was his first professional gig and he is still with us 14 years later. In the Spring of 2005 Randy attended the Professional Tour Guiding class at Delgado Community College and is now teaching that same course as well as Tour Guiding II and The History Of The French Quarter. Randy is a three-time winner of the Global Guide Award from TourHQ (2016, 2017 and 2018) and the first (and only) tour guide to have been honored with the prestigious New Orleans Cultural Preservation award. Randy's specialty is historical accuracy along with a flair for making people feel at ease as if they'd just met a new friend.