from NOLA.com
Gypsy Lou Webb, French Quarter bohemian who published Bukowski, inspired Dylan song, dies at 104
With husband, published literary quarterly featuring Allen Ginsberg, Charles Bukowski, Jack Kerouac, Lawrence Ferlinghetti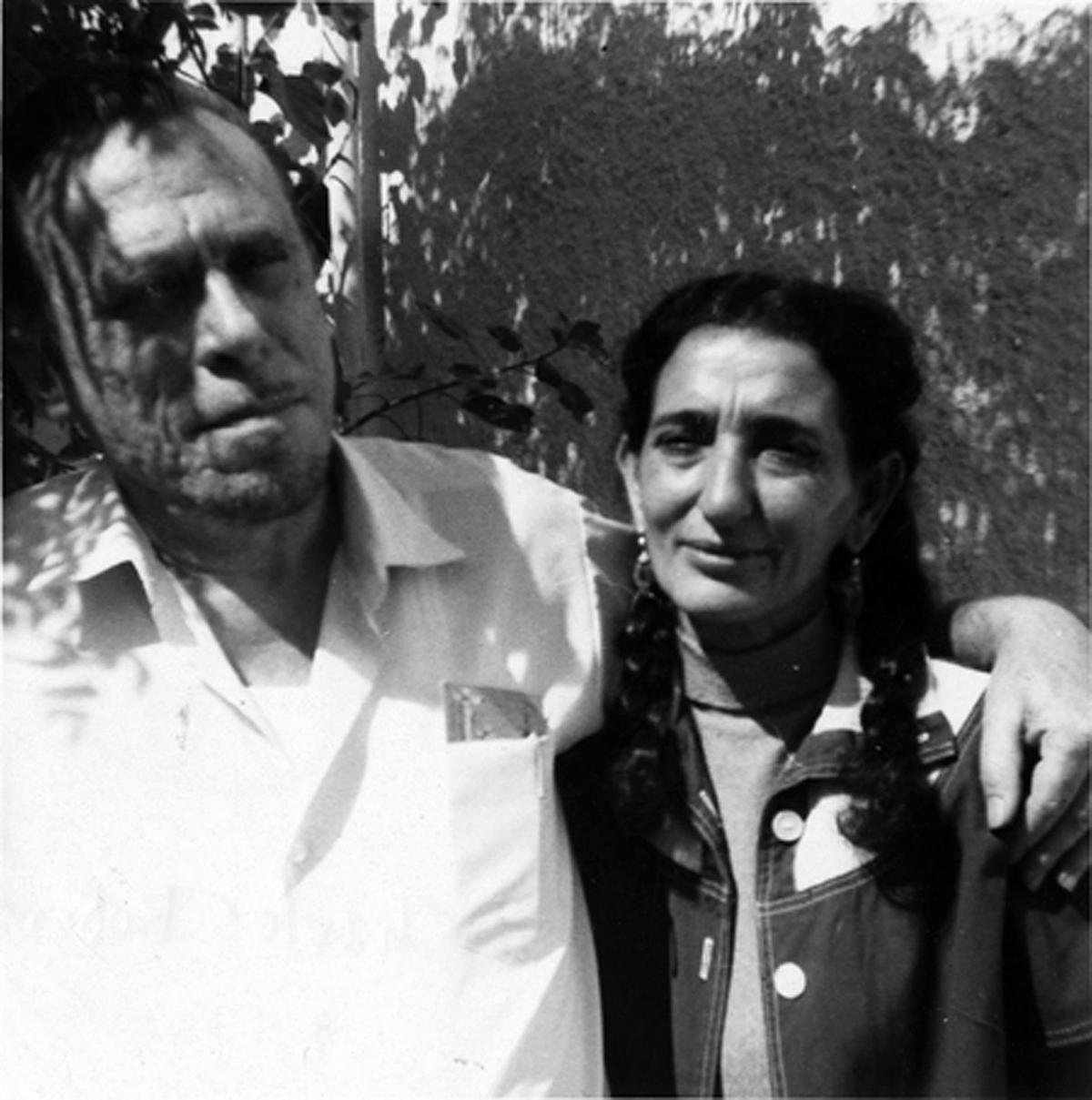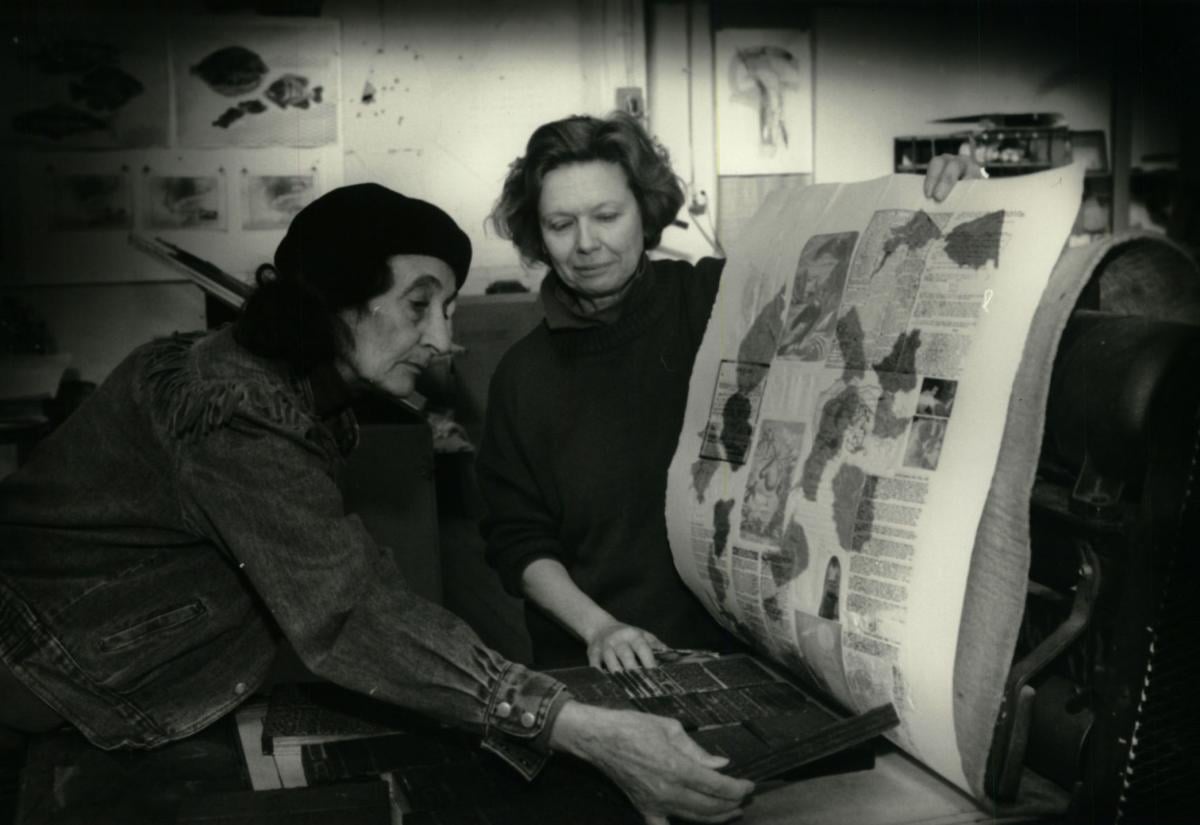 Day in and day out, in fair weather and foul, the vividly clad and bejeweled painter known as Gypsy Lou sold her work to tourists at the intersection of Royal and St. Peter streets in the 1960s.
It wasn't great art, and she knew it, but that wasn't the point, said JoAnn Clevenger, who was part of the French Quarter scene then. Gypsy Lou, whose real name was Louise Webb, sold the paintings to raise money for The Outsider, the literary magazine that she and her husband, Jon Edgar Webb, produced on a donated press in their tiny Vieux Carré apartment.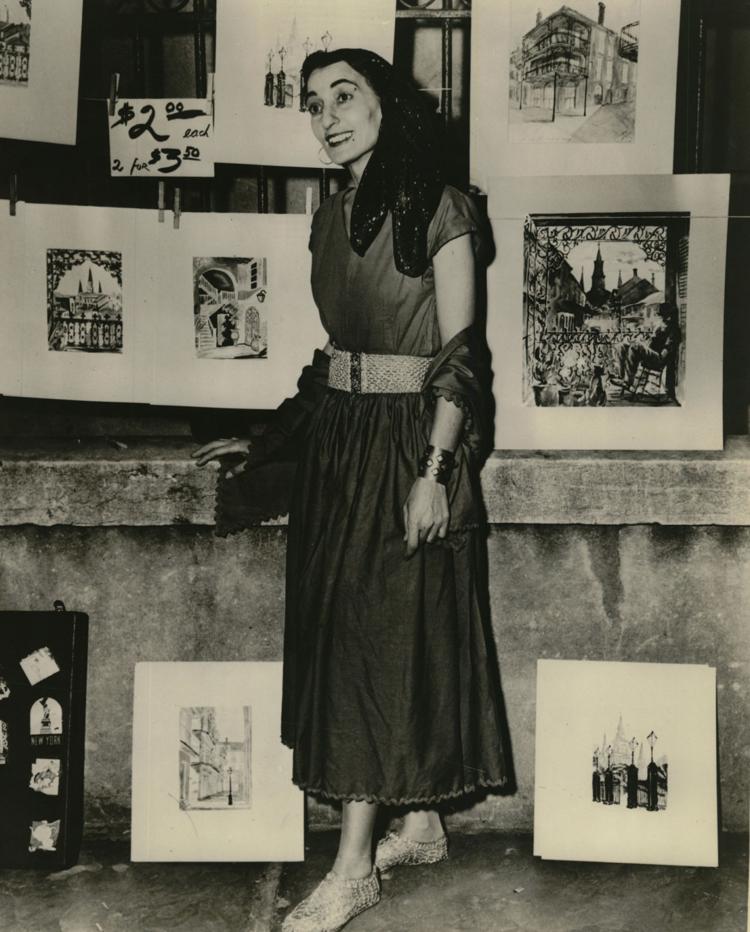 The Webbs published only four issues between 1961 and 1969, but contributors included some of the most influential writers of the Beat generation: Allen Ginsberg, Charles Bukowski, Jack Kerouac and Lawrence Ferlinghetti. The couple, who operated what they called Loujon Press, also printed two of Bukowski's books of poetry, as well as limited editions of two of Henry Miller's works.
Jon Webb died in 1971. But his wife, the inspiration for the 1963 Bob Dylan song "Gypsy Lou," lived far longer, dying on Dec. 13 at Greenbrier Nursing Center in Slidell. She was 104.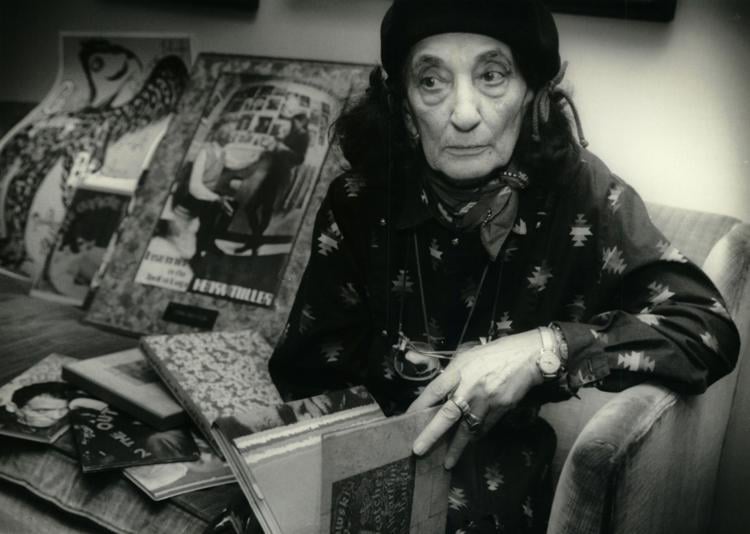 Even though she outlived him by 49 years, Jon Webb continued to dominate his wife's life. Some of his ashes and bone fragments, as well as those of a stillborn son, were in a pouch she wore around her neck.
"I liked our life," she said in a 1995 Times-Picayune interview. "Jon was my one and only."
Gypsy Lou Webb was a dominant figure in a massive 4-foot-by-5-foot Noel Rockmore painting, "Homage to the French Quarter," which depicts dozens of Vieux Carré denizens from the 1950s and '60s. It hangs next to the bar at the Upperline Restaurant, which Clevenger owns.
"She had a passion for art, literature and people," Clevenger said. "She was fierce in her beliefs and what she stood for."
Jeff Weddle, an associate professor in the University of Alabama's School of Library and Information Studies, chronicled the Webbs' lives and work in "Bohemian New Orleans: The Story of the Outsider and Loujon Press."
"She could be smart and opinionated, but she was a kind person," Weddle said. "She was an American original. I'll never see the likes of her again."
Born Louise Madaio in Cleveland in 1916, Gypsy Lou Webb moved to New Orleans with her husband in 1940. According to the 1995 interview, she was drawn to Jon Webb out of curiosity when she heard him typing next door. She introduced herself to Webb, who was 11 years her senior, and they started talking about writers. "I liked him right away," she said.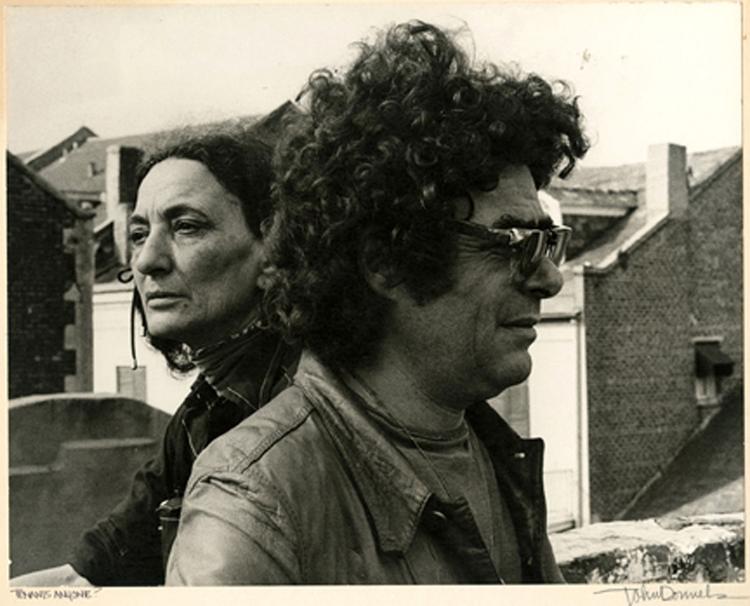 By that time, Jon Edgar Webb, a former police reporter, had served three years in prison for a botched armed robbery of a jewelry store that, he told her, he had committed to get out of a wretched marriage.
While behind bars, he wrote short stories and a novel about prison life, "Four Steps to the Wall," which was published in 1948.
They moved to New Orleans in 1940. Sherwood Anderson, a former French Quarter resident and a friend of Jon Webb's, put the couple in touch with a painter who gave them a typewriter and some money and offered Louise Webb a job in his design warehouse.
She augmented their income as a street artist, dressing in bright colors to catch tourists' eyes, said Weddle.
"She looked like a gypsy," he said. "A reporter did a story on her and dubbed her Gypsy Lou Webb."
The nickname stuck.
"She had a sense of flair and adventure," Clevenger said. "I never saw her when she wasn't dressed up. It wasn't Chanel or Dior. She wore those flowing, gathered, brightly colored skirts and long-sleeve shirts, and then she wore all this jewelry – rings and necklaces – and she had a comb in her big black hair."
The Webbs were French Quarter fixtures, frequenting bars, galleries and Preservation Hall, where they sat on the floor to enjoy the music, wrote Susan Larson, The Times-Picayune's former book editor.
When the Webbs started publishing, their output was definitely distinctive, wrote Michael Patrick Welch in Bayou Brief. "Pages came in myriad colors, textures and typesets. Gypsy Lou pressed flowers into the later issues of The Outsider."
The Webbs left New Orleans in the late 1960s, but Gypsy Lou Webb returned to the city after her husband's death.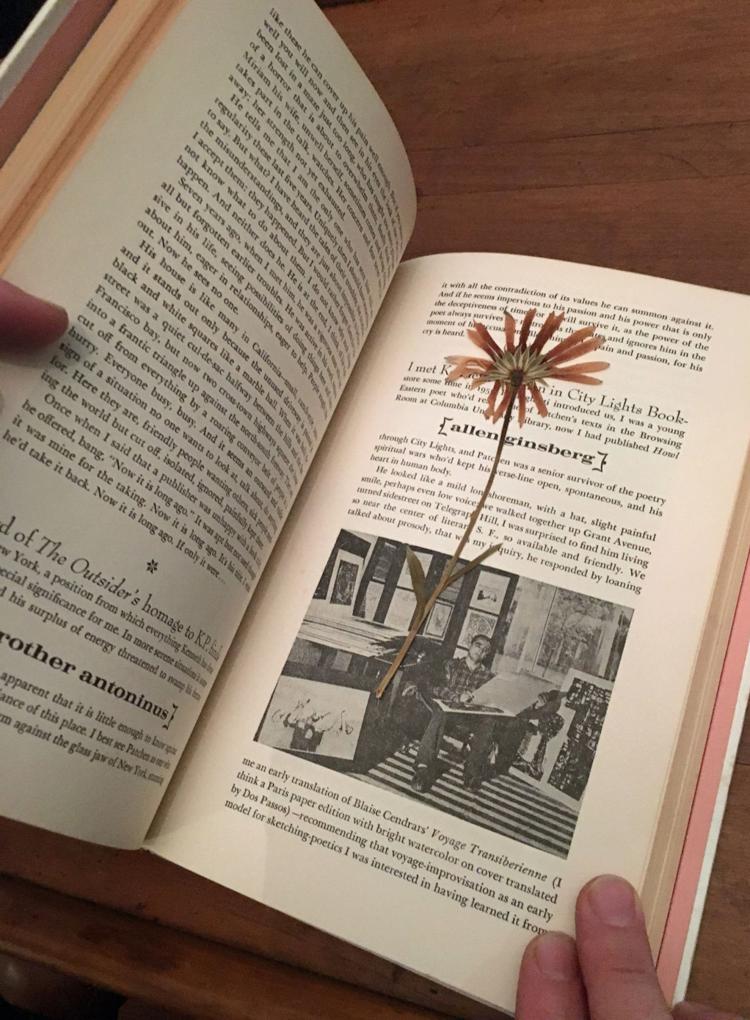 Poor health forced her to move into her sister's home in Slidell, where she worked with Weddle on his book and narrated "The Outsiders of New Orleans," a documentary about Loujon Press.
Welch visited with Webb in 2013, after she had moved into Greenbrier.
He brought with him all four issues of The Outsider, which a friend had bought on eBay. "One issue still contained Gypsy Lou's pressed flowers," he wrote. "She opened the books and kissed their pages."
Survivors include a step-grandson.
Funeral arrangements are incomplete.