Homeless no more, Morning Call returns with beignets, coffee, 151 years of local history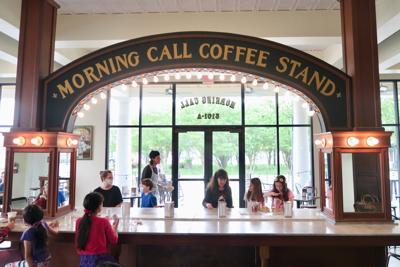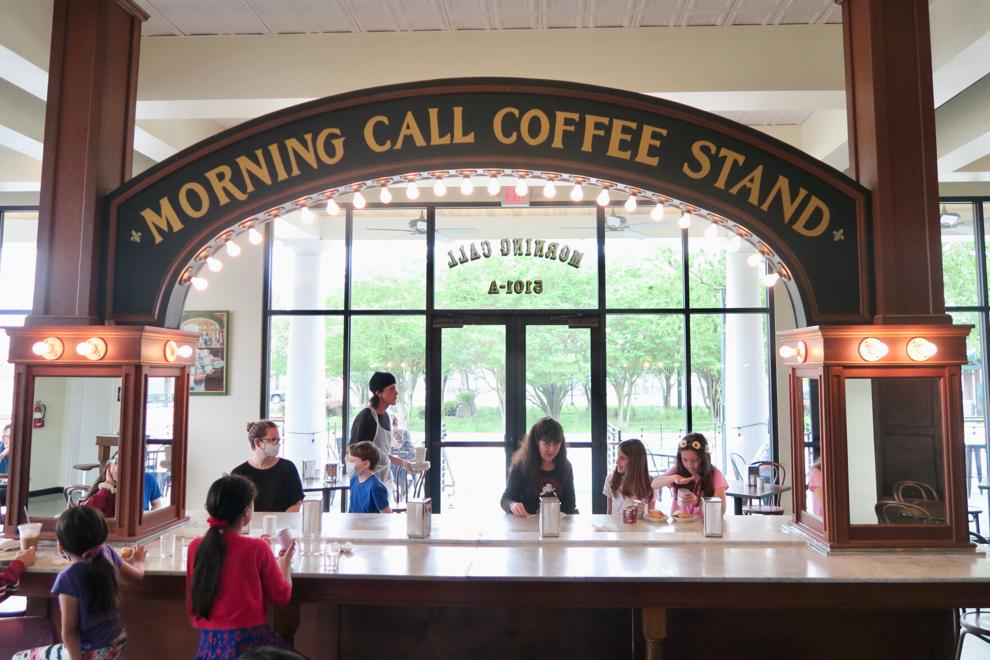 The neon lights snapped on a few weeks ago, tracing the familiar coffee cup logo above the new home for the Morning Call Coffee Stand and, for many, triggering something beyond mere cravings.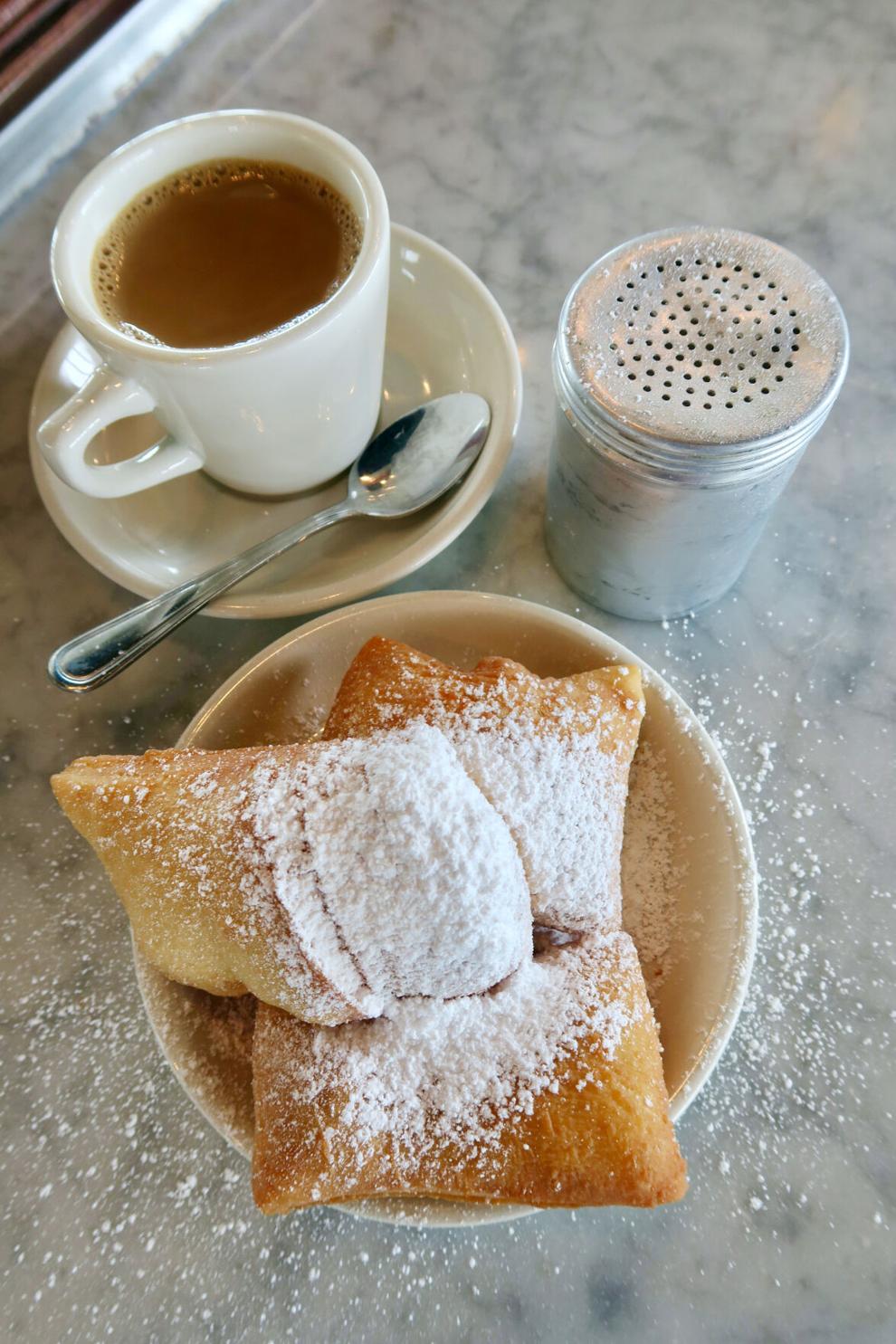 Now waiters wearing white coats and paper caps are blending warm milk with dark coffee for cafe au lait. Customers are shaking powdered sugar over their own beignets, just like before. And, at long last, Morning Call has made its return.
This new Morning Call officially opened Saturday at 5101 Canal Blvd. It sits at an intersection of neighborhoods, surrounded by historic cemeteries at the end of the Canal streetcar line, like the setting for a lost Tennessee Williams script.
The opening marks the end of a two-year hiatus for Morning Call since losing its last location in City Park, and it signals the return for a business that has built memories for generations of New Orleans people over more than 150 years.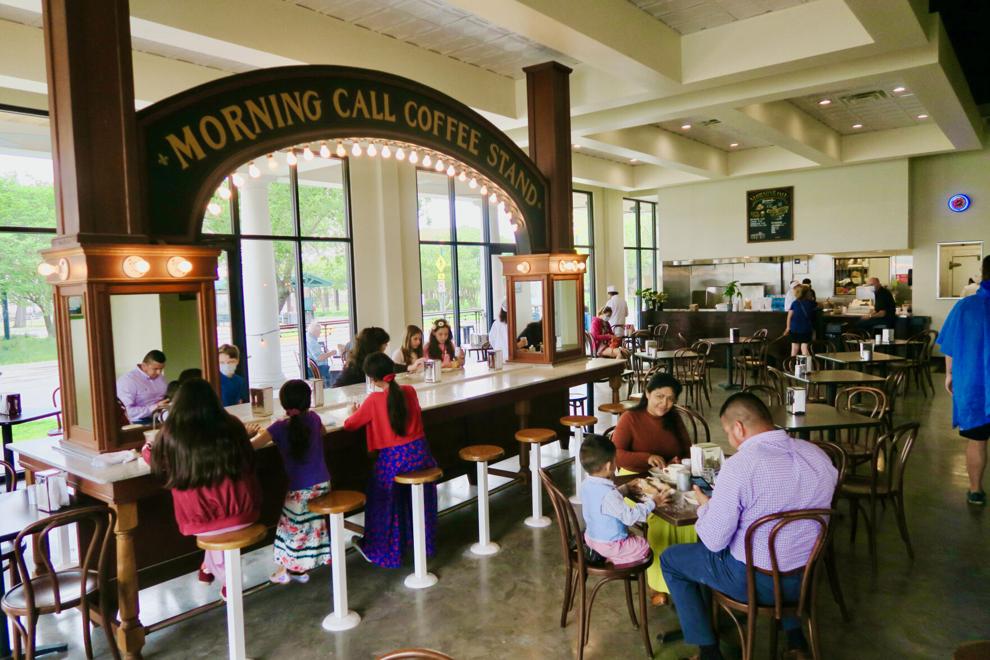 "This is a new start, with a lot of familiar faces," said Bob Hennessey, who runs Morning Call with his brother Michael. "It's an exciting time for all of us."
One of the first people through the doors was David Crain, who has been a Morning Call regular for decades.
"It's just this great atmosphere, it's so New Orleans," said Crain, in a refrain many others would repeat.
Morning Call has always been about simple pleasures imbued with local character, and it has proven a magnet for local characters.
Its history goes back to 1870 and it has embodied distinctly different chapters, from its start in the French Market to four decades in Metairie, with a tenure in City Park as well. Opening a new home on Canal Boulevard is the start of another chapter, one that draws on collective memories from all the ones that preceded it.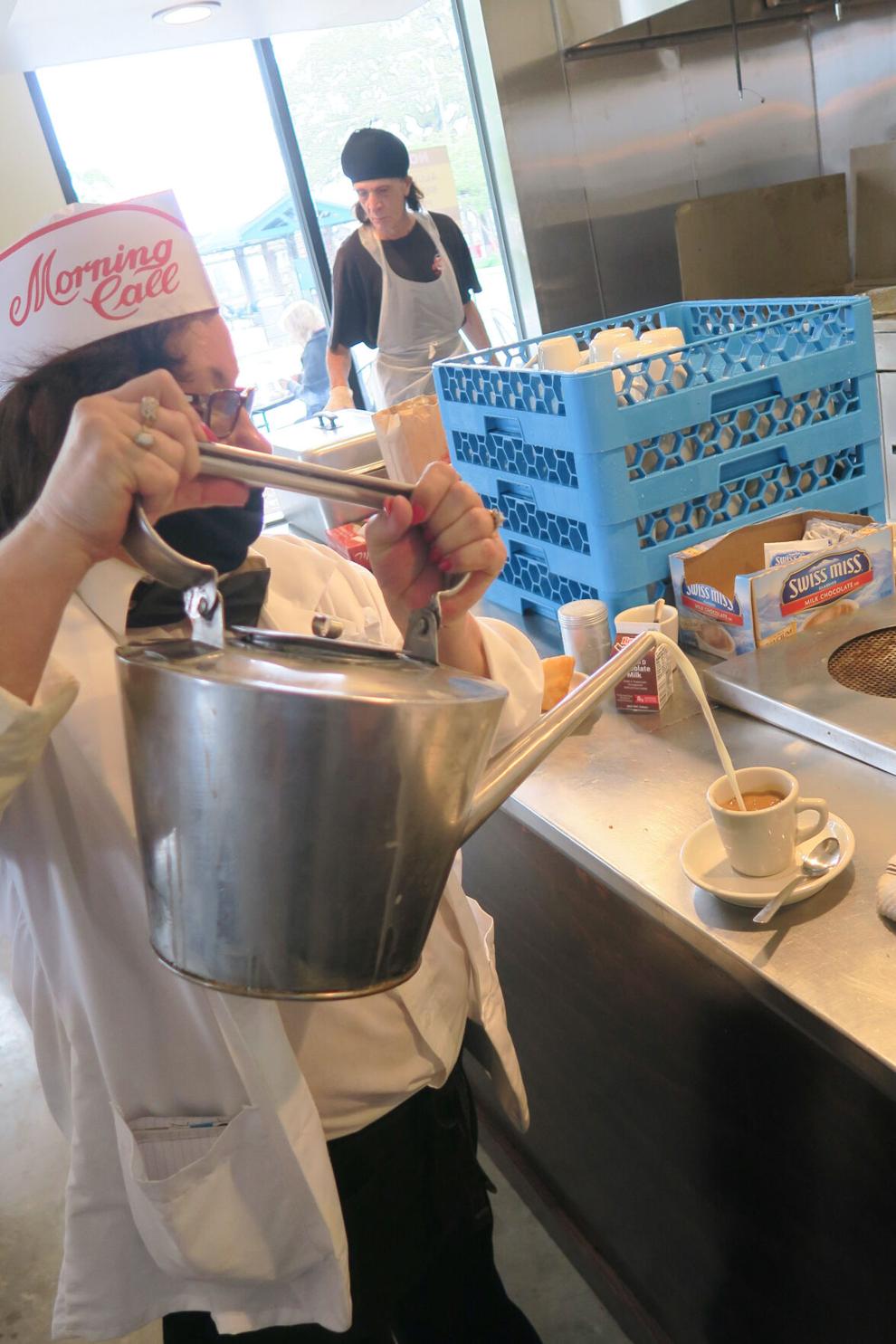 "We'll have people coming in who remember the French Market, coming to get beignets in their parents' car wearing their pajamas," Hennessey mused. "Others will remember Metairie, back when the newsstand was next door and they'd get their coffee and their newspapers.
"This is the new home now, and some people will be coming in for the first time," he said. "This is where it starts for them."
Morning Call on the move
At a time when the pandemic has put countless beloved local institutions in peril, New Orleanians have been anxiously gauging the prospects and plans of their favorite places. The story of Morning Call's return predates the pandemic, however, and has slowly, gradually, been progressing through it.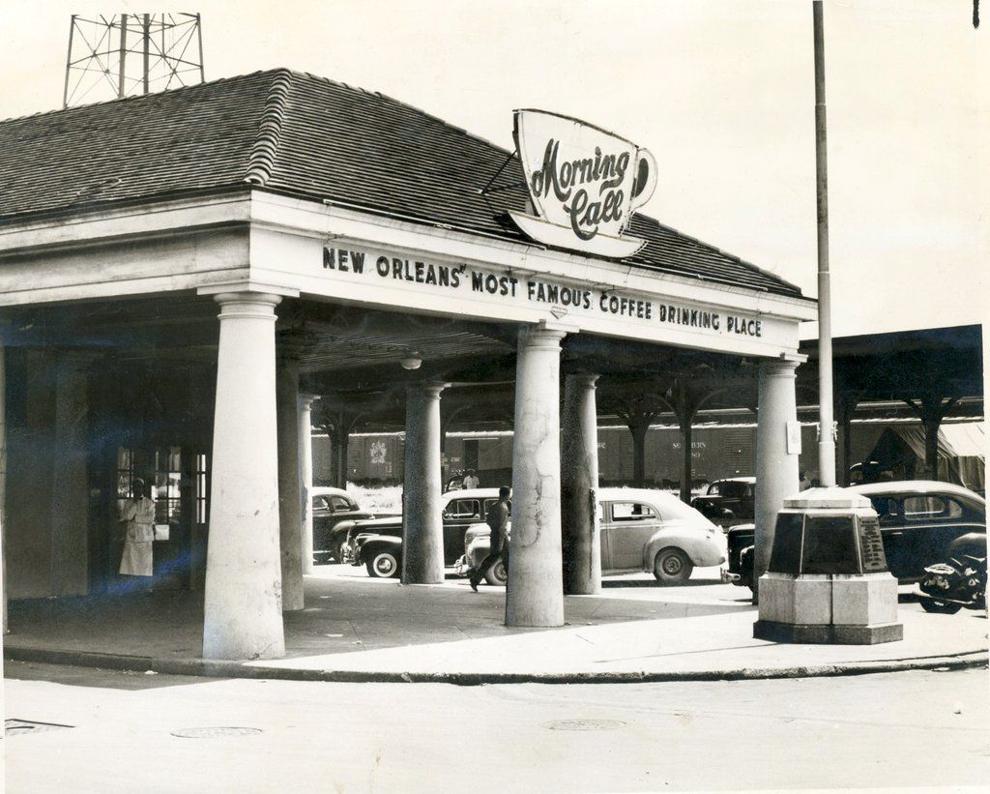 If beignets and café au lait are edible emblems of New Orleans, Morning Call is one of the places that made them so, along with longtime competitor Café du Monde, which itself dates to 1862.
Both of these cafes got their start in the French Market, back when the riverfront hub was a central part of the city's food system. Stands for a quick bite and slurp of coffee did a bustling business with shoppers and merchants.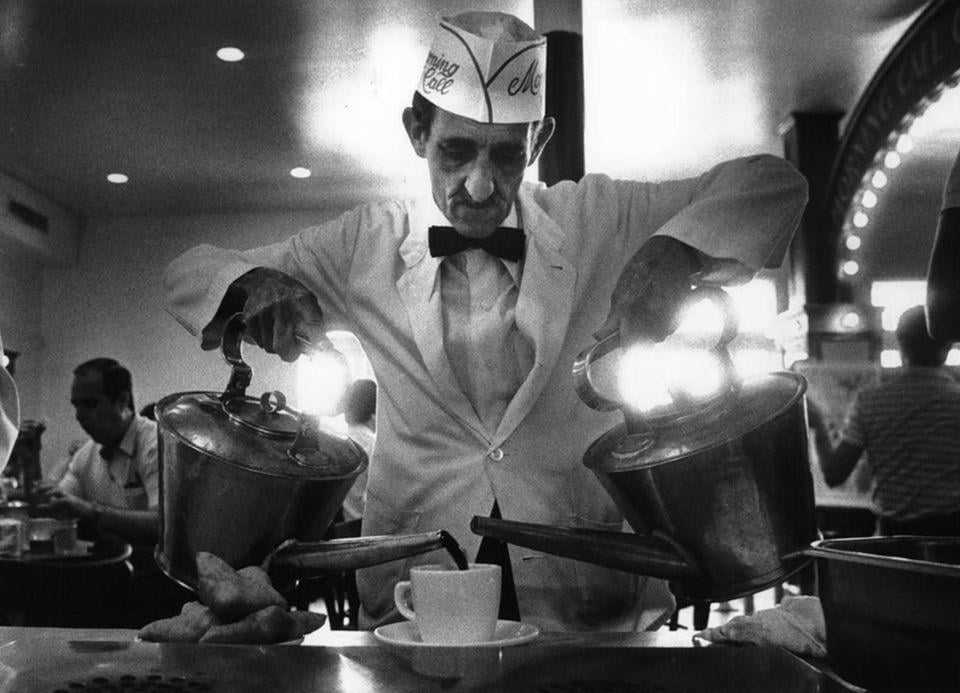 Sometime after horse carts and carriages gave way to automobiles, Morning Call adopted curbside service, fueling those memories of family outings with beignets for the kids in the backseat.
By 1974, the city conducted a massive overhaul of the old French Market. Café du Monde stayed put, and eventually expanded to other locations. Morning Call moved during the market renovation, setting up a new home in Metairie, on the edge of its then-booming Fat City. For a generation, it was part of the landscape around Lakeside Mall, with Lakeside News selling reams of magazines and newspapers just next door. The newsstand closed in 2015.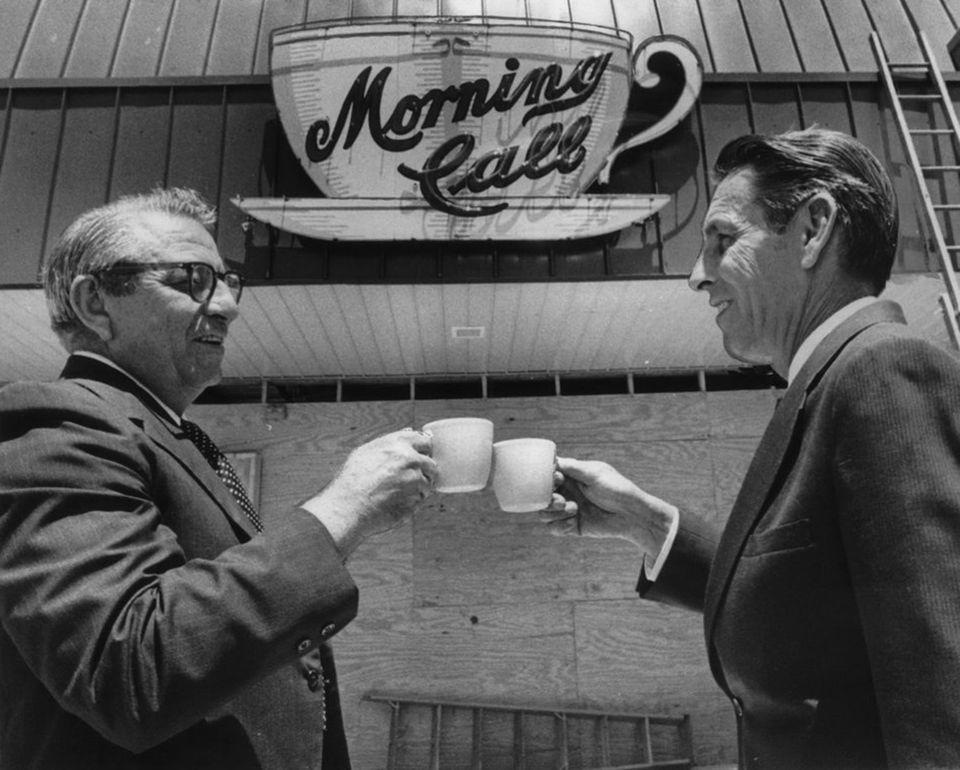 Morning Call's Metairie café closed in 2018. At the time, Hennessey cited higher rents and changing competition in the area, and also his desire to focus on the newer location in City Park.
Starting in 2012, Morning Call leased a concessions space in the park's historic Casino Building, where it ran a 24-hour operation between the oaks and lagoon. Shortly after closing the Metairie shop, however, Morning Call's future in the park came into question. The lease was up for the Casino Building concession, and other beignet parlors were competing for the space.